This was actually a pretty quiet year for my birthday. Some years there have been a full week of dinners with different family and friends. Occasionally there was a night out. All we did Monday is fly back from NYC and eat our favorite burrito bowls. But I did get some good gifts this year.

My mom gave me a bit o'cash for our trip and this great book














My bro gifted me this movie. He says it's the best serial killer movie ever. I'm waiting to watch it till Josh can sit with me.















Steph, Rodney & Rylo got me this great Martha Stewart recipe box.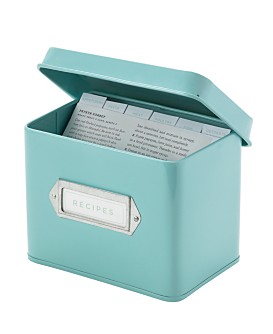 And my mom-in-law got me a Michael's GC (which I intend to spend on Martha Stewart Craft items) and this t-shirt which we will hopefully be picking up from her this weekend.