I already shared how I've been enjoying the haunting season by reading a bit of Poe. I've also been indulging in some of my favorite spooky/scary/suspenseful flicks over the past few weeks, and thought I'd share. :)


Arsenic & Old Lace- A drama critic learns on his wedding day that his beloved maiden aunts are homicidal maniacs, and that insanity runs in his family. Cary Grant really gets to show off his comedic chops in this one! Lots of laughs, but don't be fooled, there are a few scenes that really get your adrenaline pumping.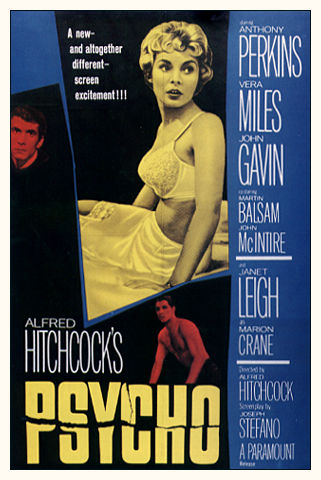 Psycho- A young woman steals $40,000 from her employer's client, and subsequently encounters a young motel proprietor too long under the domination of his mother. I recommend that you watch this on DVD so that you can watch the documentary about the making. It really helps you appreciate how ground-breaking a film this was.



Rear Window- A wheelchair bound photographer spies on his neighbors from his apartment window and becomes convinced one of them has committed murder. Jimmy Stewart and Grace Kelly are fabulous, but I think Thelma Ritter is my favorite.





The Birds- A wealthy San Francisco playgirl pursues a potential boyfriend to a small Northern California town that slowly takes a turn for the bizarre when birds of all kinds suddenly begin to attack people there in increasing numbers and with increasing viciousness. Hitchcock is infamous for the leading ladies he chose, but I think he had a real gift for picking first class leading men as well. Rod Taylor- yum!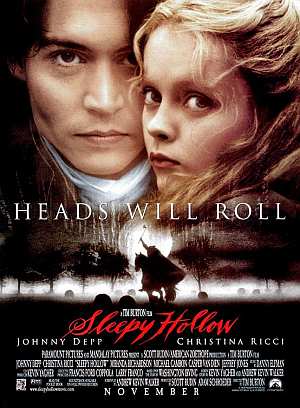 Sleepy Hollow- Ichabod Crane is sent to Sleepy Hollow to investigate the decapitations of 3 people with the culprit being the legendary apparition, the Headless Horseman. I really love this movie. One of my favorite Depp films, by far.




A few more Halloween viewing suggestions:
The Pit and the Pendulum- Vincent Price acting and Poe story make for a great combo
Halloween- Only the original will do
The Rocky Horror Picture Show- The only song I danced to at Prom was the Time Warp and you might recall Josh and I were Brad & Janet last year, so I kinda-sort like this movie ;)
Young Frankenstein- It's a classic IMO
Dracula- Coppola's interpretation is my favorite, but of course Bela Legosi would do beautifully too